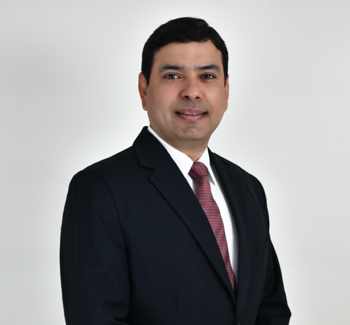 Prior to founding Samara Advisors in 2007, Sumeet briefly worked at Goldman Sachs in New York in its Proprietary Investments Group. During 2001-04, he worked with Citigroup India across various functions in Delhi and Hyderabad. He has also worked with the Fiat group in Italy and India.
Sumeet earned an MBA from the Harvard Business School, where he graduated as a Baker Scholar and John Loeb fellow. He also earned a Master's in Management from Indian Institute of Management, Lucknow (IIM), where he was an Aditya Birla Scholar and a B.E. in Mechanical Engineering from Indian Institute of Technology (IIT), Roorkee, where he received a "University Blue" for outstanding contribution to the University Squash team, of which he was the captain.
Sumeet provides overall leadership to Samara Advisors and spends his time in strengthening the Samara brand amongst entrepreneurs, company managements, bankers and financiers.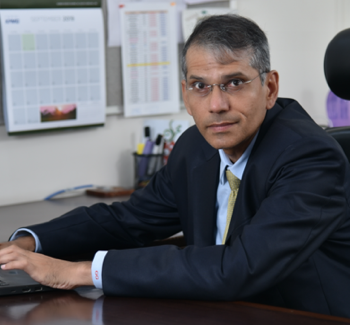 Gautam Gode co-founded Samara Advisors in 2007. He leads investment evaluation efforts in some specific sectors, in addition to providing overall leadership and management to the firm.
Previously, Gautam was a Director with Citigroup's Corporate & Investment Banking business in India, and over 13 years, led various parts of the franchise including the public sector and South India businesses.
He graduated cum laude from Princeton University with an AB in Political Economy and followed it with an MBA from the Indian Institute of Management (IIM), Ahmedabad.
Gautam is also an amateur middle-distance runner and high-altitude hiker.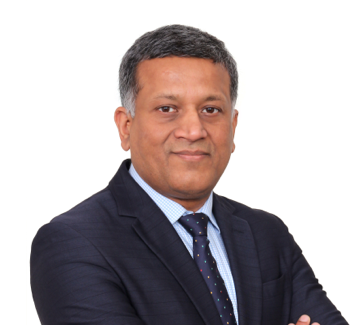 Paurush Roy is a Managing Director at Samara Advisors since January 2008 and as an Investing Managing Director, he has worked on multiple investment and exit evaluations. He is progressively spending more of his time seeking to strengthen the Samara Advisors franchise on various fronts, including building deep and extensive proprietary networks, a financial intermediary ecosystem, identifying top-tier CEOs across industries, and improving the firm's operating and risk management systems and processes.
Previously, Paurush worked with Deutsche Bank Global Markets in India as a Vice President during 2007-08, heading the coverage function for eastern India. Paurush worked with Citigroup Corporate & Investment Bank, during 2004-07 in the eastern India market as a senior banker and Vice President. Paurush started his banking career with HSBC India in 2000 and worked in various functions and markets from 2000-04.
Paurush holds an MBA degree from Indian Institute of Management (IIM), Lucknow and received his B.E. degree from the Indian Institute of Technology (IIT), Roorkee.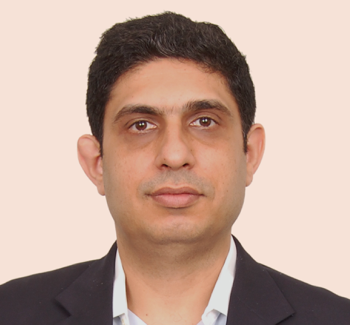 Manish Mehta is a Managing Director, Investments at Samara Capital and has been with Samara Capital since 2010.
Manish has led investments in the Consumer, Retail, Healthcare and Business Services verticals for the Fund. He serves on the board of Sapphire Foods, Iron Mountain India, Lotus Surgicals and First Meridian Business Services and was previously associated with Paradise Food Court, Ganga Kaveri Seeds, Thyrocare Technologies and Asian Institute of Gastroenterology.
Prior to joining Samara Capital, Manish worked with the Private Equity Fund at Lehman Brothers in New York. Before that, Manish was a Principal in a $10 billion multi-strategy hedge fund at Barclays Global Investors. Manish also briefly worked in Real Estate Private Equity at Grove International Partners (Soros Fund) where he was covering investments primarily in the hotel sector. Manish began his finance career with Lehman Brothers in 2001 in New York.
Manish earned his MBA from the Harvard Business School where he graduated with Distinction. He also holds a Master of Science degree in Transportation from Massachusetts Institute of Technology (MIT) and Bachelors degree in engineering from Indian Institute of Technology (IIT), Roorkee.
Vikram Agarwal joined Samara Advisors in November 2007 and is a Managing Director and Chief Financial Officer (CFO) of the firm. As CFO, he is responsible for overseeing the financial reporting, compliance, legal, and governance work within the firm and all the funds advised by the firm. Vikram works closely with the deal teams on due diligence of target companies, structuring and negotiation of deal terms, sourcing deal level leverage, and closure of transactions. As an operating partner of the firm, Vikram also helps the portfolio companies in M&A activities, raising capital from banks, equity investors or from capital markets.
Previously, Vikram worked with PwC Delhi where he spent over seven years in the tax and regulatory practice.
Vikram is a Chartered Accountant from the Institute of Chartered Accountants of India and a commerce graduate from Shri Ram College of Commerce, Delhi.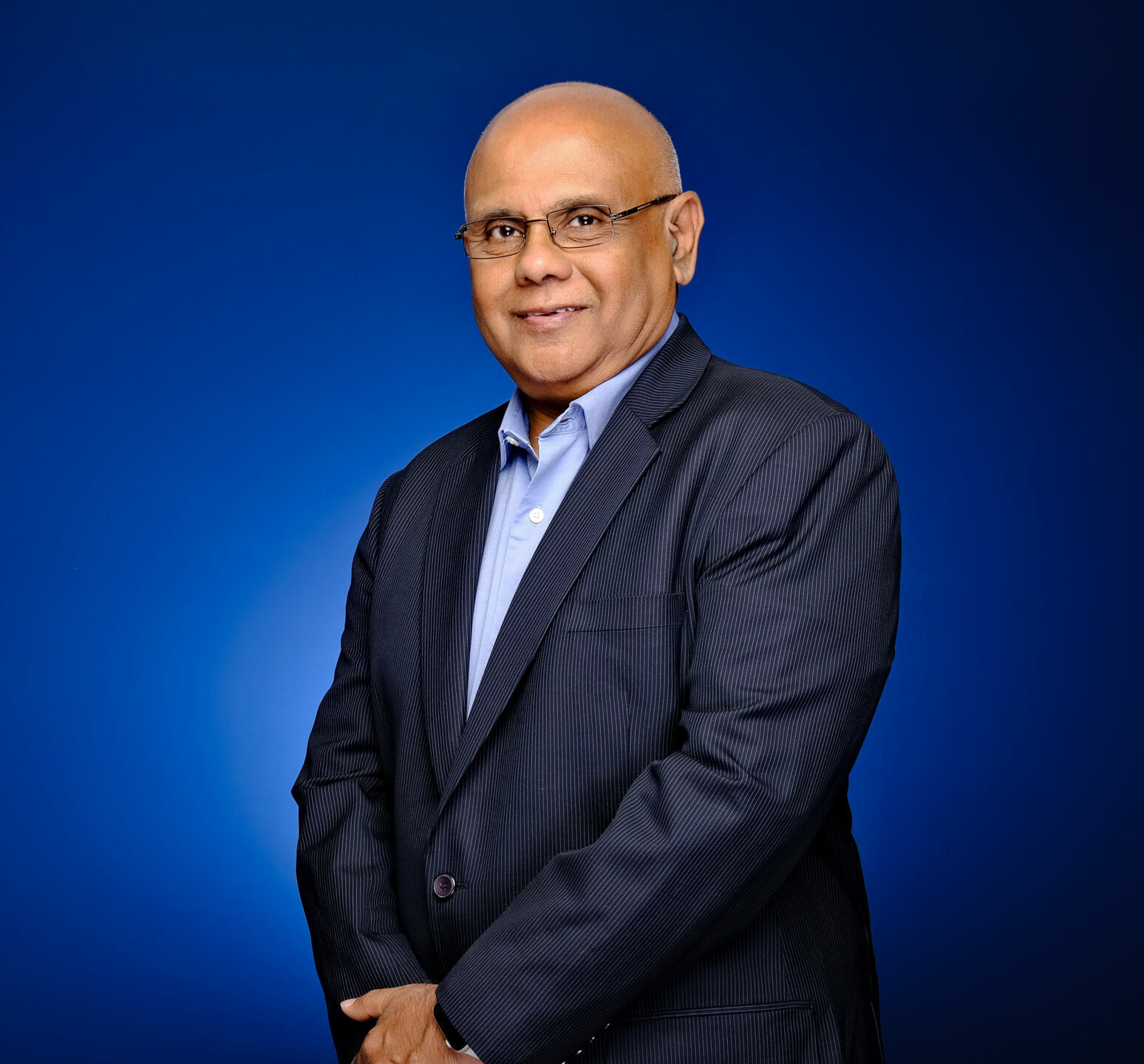 Abhik Mitra joined Samara in April 2023 as Managing Director, Operations Group. Abhik works closely with the leadership of portfolio companies to drive transformation through operational excellence leading to accelerated value creation. Abhik has demonstrated transformational leadership abilities throughout this career, highlight being transforming SpotOn Logistics over a 11 year period by growing it multi fold and making it one of the leading road express logistics businesses in the country. Prior to SpotOn, Abhik turned around CEAT's Sri Lanka business through an acquisition and put it in the leadership position with 50%+ market share.
Previously, Abhik has worked with organisations such as Hindustan Unilever, RPG Group, TNT India, Spoton Logistics, and Delhivery. Abhik is a B.Tech in Chemical Engineering from IIT Varanasi.
Girish Bhat joined Samara Advisors in 2017 as Managing Director, Operations Group. As operating partner, he works closely with the leadership of portfolio companies to transform, accelerate value creation and drive compliance. Girish helps in selecting, developing and mentoring Finance and IT leadership teams, help them to build business controls, systems and processes, establish effective ERP system and technology for business efficiency, enhanced risk management processes and strengthen Governance process for effectively operating portfolio companies like listed businesses. Girish also helps the deal teams on due diligence of target companies.
Previously, Girish worked with Cadbury Schweppes plc UK (FMCG Business) for over 28 years in various positions as CFO and Commercial Director for Cadbury India, Finance Director for Cadbury Beverages Europe, Finance Director Cadbury SEA (Bangkok), Director Assurance Cadbury Plc in UK. He worked as Group CFO for Gammon India (Infrastructure business) for 4 years and PE Advisory for international business for two years. In 2010 and 2011 he was recognized as "Top 100 CFO" in India and in 2015 as "CFO lead of Excellence" by CFO Magazine.
Girish is a Chartered Accountant (FCA) from the Institute of Chartered Accountants of India, Chartered Global Management Accountant (CGMA), Chartered Management Accountant (FCMA) from CIMA UK, Cost Accountant from Institute of Cost Accountants of India (ACMA) and a commerce graduate from Mumbai University. He has an Independent Director certification from Evaluation Board UK/ Hunt Partners India.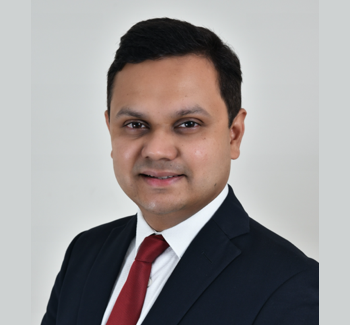 Abhishek Kabra joined Samara Advisors in July 2008 and has grown from an Associate to a Managing Director within the firm.
Abhishek has investment experience across the focus sectors for Samara Advisors and currently leads the investment vertical for Healthcare, NBFCs & SFBs and Consumer – Personal Care and Apparels sector. He currently serves on the board of Nature's Essence, Spoton Logistics, Sahajanand Medical Technologies and Lotus Surgicals. He was previously associated with Asian Institute of Gastroenterology, RBL Bank, Global Coal and Sharekhan.
Prior to this, Abhishek was in the Equity Investments team of Reliance Asset Management (now Nippon Life Asset Management) which had an AUM of over USD 20bn in 2008.
Abhishek is an MBA from SPJIMR, Mumbai and a Master of Commerce from Mumbai University. He is also a Chartered Accountant from the Institute of Chartered Accountants of India.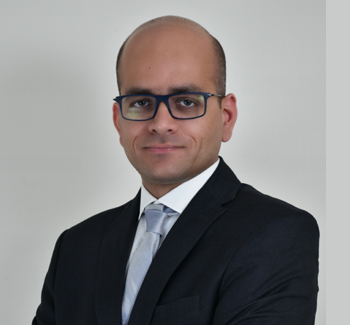 Anchit Gupta joined Samara Advisors in May 2012 and is Managing Director, Investments in the firm.
He leads investments for the firm in certain sectors – Technology Services and Products, Pharmaceutical, Auto & Auto Ancillary and Media & Entertainment. He serves on the board of Cogencis, Oaknet Healthcare, SMS Integrated Facilities Management & Gamot (API Pharma platform) and is involved in More Retail Limited.
Previously, Anchit was at Kubera Partners and was involved in seven investments and two exits with more than USD100 million at work across sectors such as technology, media services, automotive ancillary, education and biotechnology. Prior to Kubera, he was an analyst with the corporate finance practice at McKinsey & Co.
Anchit has an MBA from the Kellogg School of Management, Chicago and a B.Sc. in Computer Science from Delhi University. He also holds an MS (Finance) and a Chartered Financial Analyst (CFA) Charter from ICFAI University, Hyderabad.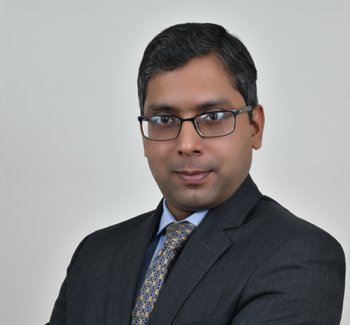 Nilay joined Samara Advisors in March 2016 and is a Director at the firm. He focuses on investment evaluation in sectors such as consumer, business services, financial services and chemicals sectors.
Prior to Samara Advisors, he was with Aumentis Consulting, a management consulting firm. At Aumentis, Nilay worked on client engagements across consumer and retail space. For two years, he led the team which handled India operations of Mitsui Global Investments, the PE/ VC arm of Mitsui Corporation of Japan. He also worked for a year with Manhattan Associates in supply chain solutions.
Nilay holds an MBA from Indian Institute of Management (IIM) Kozhikode and a B.Tech. degree in Electrical Engineering from Indian Institute of Technology (IIT) Roorkee.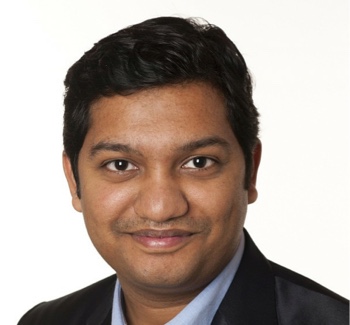 Sameer joined Samara Advisors in 2022 as a Vice President (ESG). He is responsible for conducting the ESG appraisal of prospective investments as well as the ongoing supervision of ESG performance of portfolio companies.
Prior to this, Sameer worked with MSCI where he was part of the ESG and Climate research team and focused on evaluating the emerging ESG regulations and the associated risks for companies. He started his professional journey as an ESG Consultant in 2012 and led ESG strategy and disclosure projects for clients across manufacturing, FMCG, energy and materials sector.
Sameer holds M. Tech in Energy Systems Engineering from Indian Institute of Technology (IIT) Bombay and B. Tech in Electrical Engineering from National Institute of Technology (NIT) Raipur.
Monika joined Samara Advisors in 2023 as a Vice President and focusses on Healthcare, Logistics, Financial services, and Retail sectors.
Prior to Samara, she has worked with FirstMeridian as the head of Strategy and Corporate Development. Earlier, she was an Investment Banker with Avendus in their Mumbai office, advising companies on their fund-raising, organic and inorganic growth plans primarily in the Digital and Technology sector.
Her last stint was with Flipkart focussing on both financial and strategic Investments.
Monika is a graduate from Delhi University and has completed her MBA from SPJIMR, Mumbai.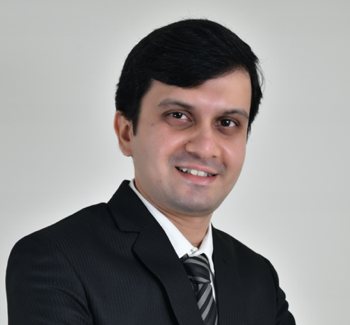 Pratik joined Samara Advisors in May 2019. As a Financial Controller, Pratik is responsible for all accounting, compliance and reporting functions at Samara Advisors.
Prior to joining Samara Advisors, Pratik worked at PwC in its Assurance division for nearly 10 years. Pratik specialized in financial services and his clients included venture funds, non-banking finance companies, broking companies and banks. His area of work included statutory and tax audit, group reporting and internal controls review. He also has experience in US GAAP/ GAAS.
He is a Chartered Accountant from the Institute of Chartered Accountants of India and a Graduate in Commerce from N. M. College of Commerce & Economics affiliated to Mumbai University.
Prior to joining Samara Capital in 2020, Arjun worked with Kotak Investment Bank for 3 years. He was involved in M&A/Capital Market transactions across sectors like Industrials, Automotive, Consumer, Financial Services and IT. Arjun has completed his MBA from IIM Calcutta where he was a top-ranking student and finished his engineering from Delhi College of Engineering.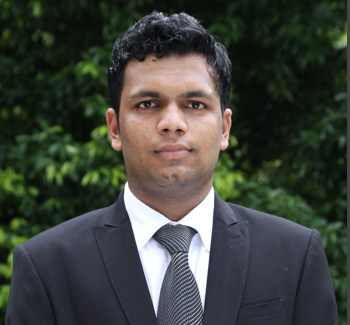 Snehal joined Samara Capital in 2020 as an Investment Associate in the firm. Prior to joining Samara, he worked in the Investment Banking team at Avendus Capital for 2 years. At Avendus, Snehal primarily focused on consumers and business services sector, closing transactions in food & beverages and logistics companies. Snehal holds an MBA from Indian Institute of Management (IIM), Calcutta and a Bachelor of Commerce degree from St. Xavier's College, Kolkata.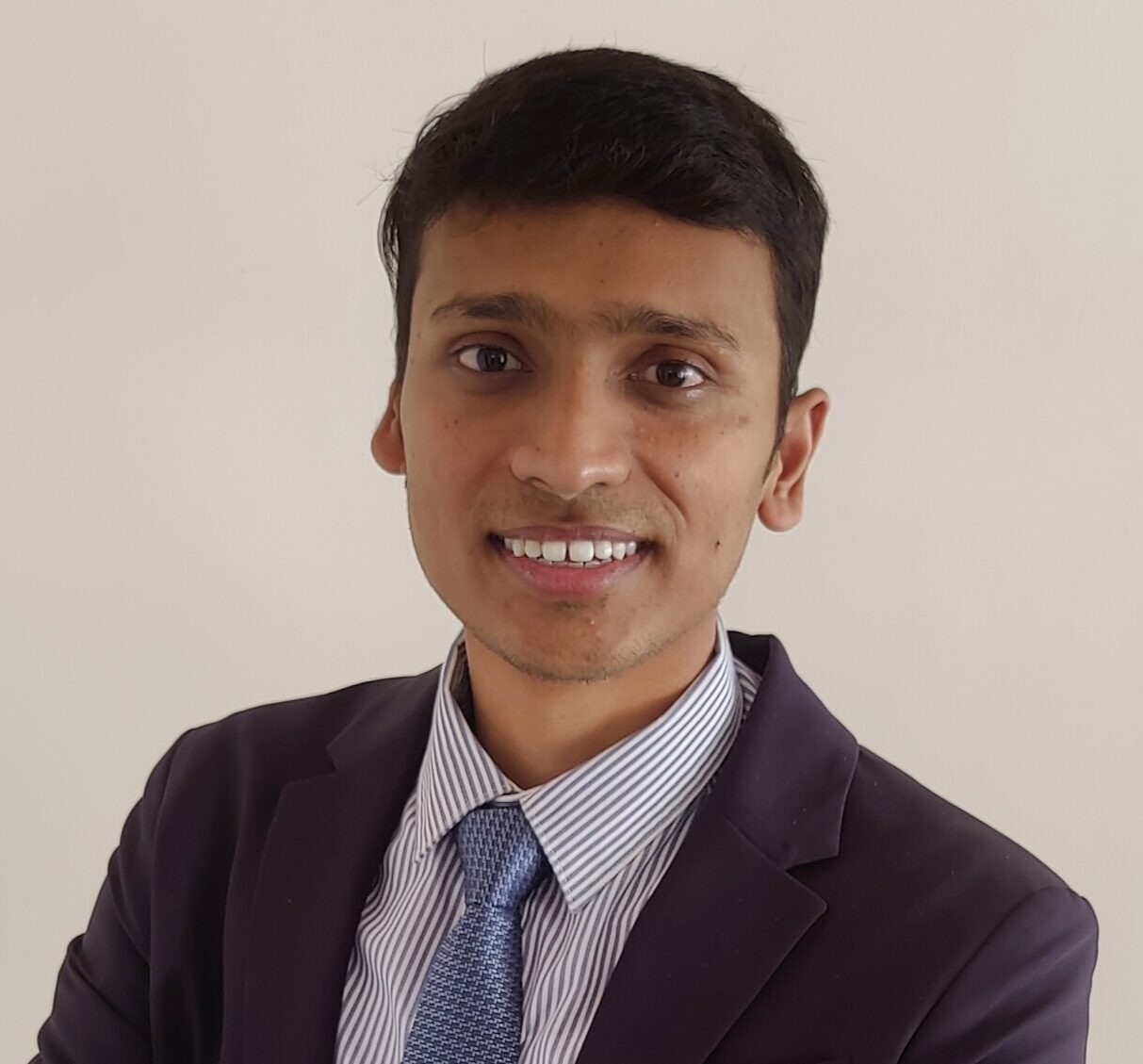 Prior to joining Samara Capital as an Investment Analyst, Shreyansh worked with the Investment Banking team at Deutsche Bank for over a year where he was involved in M&A/Financing transactions across diversified industrials sectors including Automotive and Capital Goods. Shreyansh is a CFA Charterholder as well as a Chartered Accountant with an All India Rank 39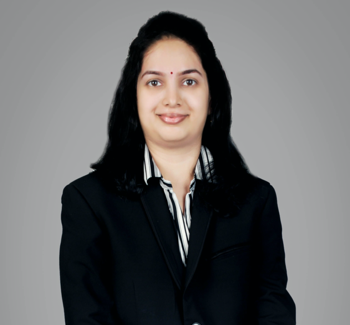 Shilpa Gurnani joined Samara Advisors in 2016 and as its finance manager, she is responsible for the accounting and financial operations of the company including preparation of periodic financial reports, maintenance of accounts, and managing a comprehensive set of controls. She is also responsible for managing transaction-processing operations and compliance reporting for the Company.
Previously, Shilpa worked with Globeop Financial Services Private Limited where she spent around 4.5 years in the fund accounting department.
Shilpa is a Chartered Accountant from the Institute of Chartered Accountants of India and a commerce graduate from Mumbai University.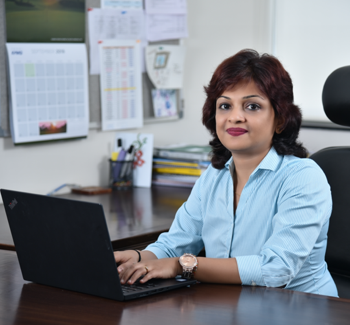 Lalita is the Admin Manager and her responsibilities include general office administration, travel management, procurement, and facilities management. She joined the firm as an Executive Assistant in 2008 and continues to support the senior management in their business travel and time management.
Prior to joining Samara, Lalita worked with HSBC as a Customer Service Officer for four years.
Lalita holds a Post-Graduation degree from Mumbai University majoring in Political Science and ranked Second in the University. She completed her Bachelors in Arts, majoring in Economics and Political Science having secured First rank in the University.
Sneha joined Samara in February 2022 as Manager (Legal and Secretarial) to strengthen Samara's legal, governance and compliance functions. She works closely with Company Secretaries of portfolio companies to build governance processes and drive secretarial compliances.
Previously, she has worked with Samara portfolio companies – Witzig Advisory and SMS and led their legal and secretarial departments. She has also appeared before the Bombay High Court and handled arbitrations during her stints with law firms. She has got her articles published in various esteemed journals including Taxmann.com and Corporate Law Adviser magazine.
Sneha is a Company Secretary from the Institute of Company Secretaries of India and is a law graduate from ILS Law College, Pune.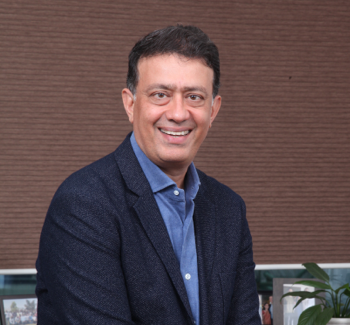 Sanjay Purohit is the Whole Time Director and Group CEO of Sapphire Foods.
He has more than 30 years' experience in creating and growing profitable businesses across consumer product categories – food and apparel retail, packaged food, paints, oil and gas and has a track record of delivering high impact business results in every role. Sanjay is able to combine deep consumer understanding and a strong strategic orientation with execution excellence.
Sanjay is passionate about building high performing teams & an enabling work culture rooted in the foundational values of Excellence, Courage, Integrity, Empathy and Personal Accountability that he espouses.
He was the Managing Director for Levi Strauss & Co India, handling the India operations for 6 years for the iconic American jeans wear company. Before Levi's, he was with Cadbury India for 11 years as Executive Director and Board Member and has also worked with Mobil Peeves (a joint venture of Exxon-Mobil), Asian Paints and Kansai Nerolac Paints.
Sanjay is a Mechanical Engineer from NIT Surathkal and an alumnus of The Indian Institute of Management Bangalore.
Vinod joined "More" in April 2020. He has done 30+ years across transformational leadership assignments at Hindustan Unilever India, and Colgate Palmolive. He has built and grown businesses across geographies spanning India, Romania, Italy, Greater China and the broader Asia Pacific region. In his various roles at Colgate over last 21 years, Vinod has scaled growth opportunities in diverse geographies through transformative leadership. He built strong JV and customer partnerships while building an inspiring organizational culture and team.
Vinod brings a unique combination of inspiring leadership and first principles-based problem solving approach with passionate customer obsession. His strategic clarity coupled with a strong execution bias shall drive exceptional results in the years to come.
Vinod has done his MBA in Marketing from Indian Institute of Management, Calcutta.
Amit is the Managing Director of the personal care platform play of Samara Capital, which comprises of 2 entities – Nature's Essence and Blue Heaven Cosmetics
Prior to joining Samara Capital, Amit was the President and Head – Ad Sales in Star India and had also been the CEO of its entertainment business. Amit Chopra joined Star in 2013 to lead sales. A year later, he took on the role of revenue head, managing profits for distribution and ad sales. Following this he was named CEO of entertainment at Star, overseeing the business delivery of entertainment channels - drama and movie channels in Hindi, English, Bengali and Marathi.
As CEO of Hindustan Media Ventures between 2007-2013, Amit was instrumental in transforming the company and making 'Hindustan' as the 3rd largest daily newspaper in India.
Amit has also held various challenging and leadership roles at Unilever for 7+ years.
Amit holds an MBA degree from Indian Institute of Management (IIM), Ahmedabad and received his B.E. degree from the Indian Institute of Technology (IIT), Kharagpur.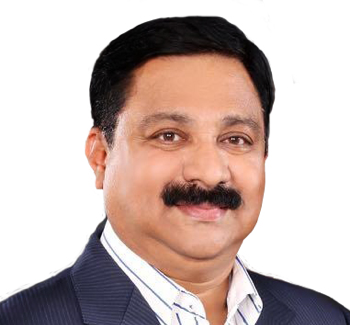 Sudhakar Balakrishnan is presently the Group CEO at FirstMeridian Business Services comprising of three portfolio group companies specialising in human capital solutions including General Staffing, Professional Staffing, Permanent Recruitment, Managed Services and HR Tech and Automation.
Sudhakar brings along 36 years of work experience from his entrepreneurial/professional journey across streams including Sales, Marketing, HR, Strategy Formulation and P&L Management, of which 25 years experience is within the Human Capital business, with entities like Adecco India/Middle East, SIFY and ABC Consultants among others.
During Sudhakar's 14 years of leadership at Adecco India as the Managing Director and CEO, Adecco India had the distinction to become the first HR services provider in India to cross the 100,000 head count mark in temporary staffing.
Sudhakar is a post-graduate from Madras School of Social Work. He has attended Management Development Program at IIM Kozhikode, Senior Leadership Program at INSEAD, Fountainbleau, France and Leadership Development Program at IMD Business School at Lausanne, Switzerland.
He is an Investor, an avid reader and plays tennis in his spare time.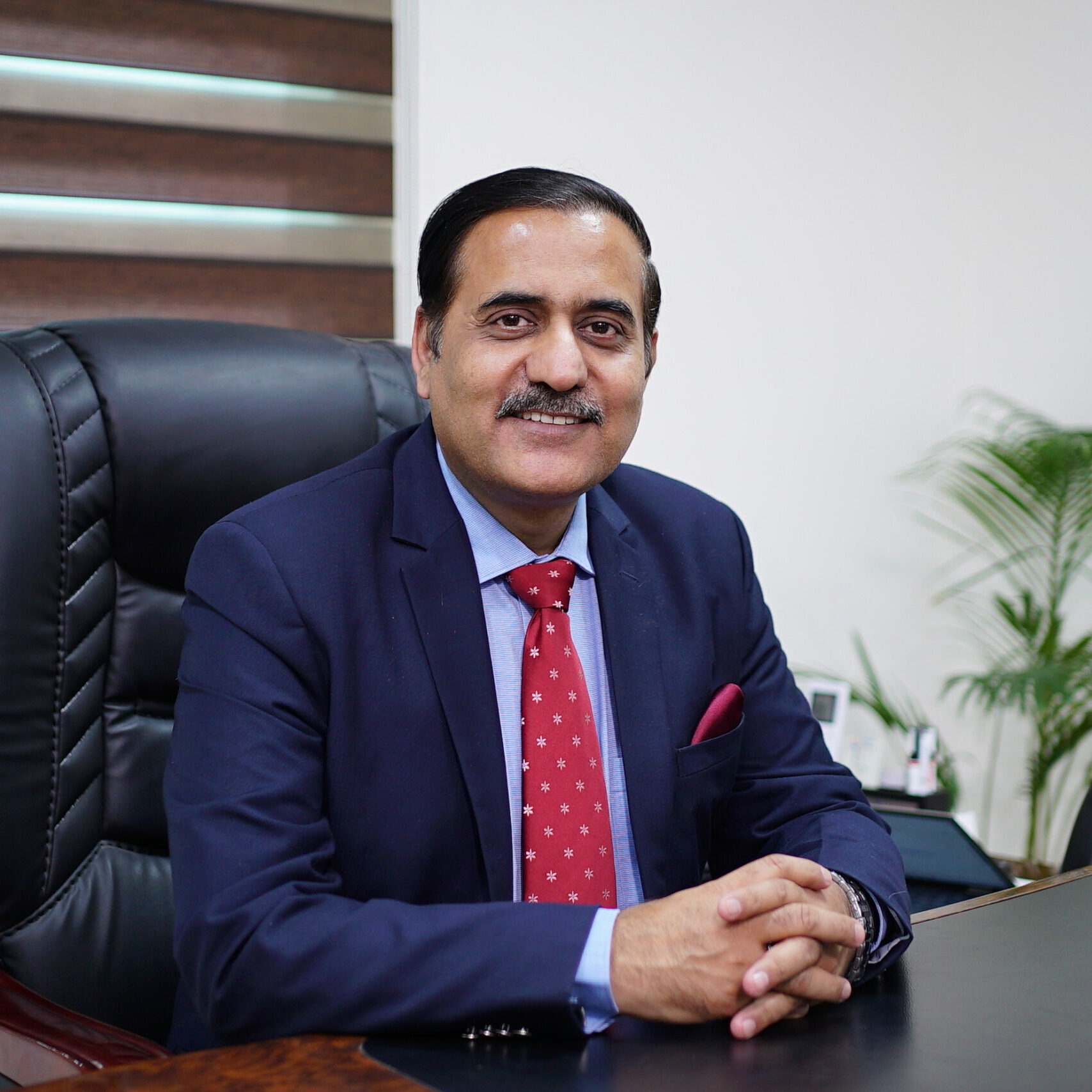 Dr. Raajiv Singhal is a seasoned global professional with a deep and diverse experience in healthcare spanning over three decades in India, Asia and Africa. He is a post graduate from the prestigious Armed Forces Medical College, Pune and served the Indian Army for over 13 years as a General Surgeon before joining the corporate world. He has been a Hospital Administrator, Medical Director, CEO and a Board Member of well-known hospital groups. His last stint was as an Operating Partner with Abraaj Healthcare fund wherein he also shouldered the responsibility of being the Group CEO of Care Hospitals.
Mehernosh is the Founder & Managing Director of Lotus Surgicals.
He has been a veteran in the sutures industry starting his career as the Head of Sales and Marketing for Centenial Surgical Suture in late 1990's and making it the largest Indian suture company before taking the entrepreneurial route by founding Lotus in 2005.
Mehernosh started his career with Pfizer in 1979 as a Sales representative and moved into various managerial roles during his stint with Pfizer.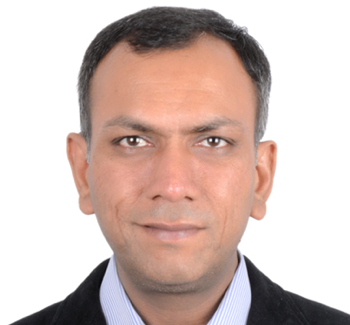 In a career spanning over two decades, Gautam has deep experience in consumer businesses across multiple sectors. First decade of his career was with marquee FMCG companies – Reckitt Benckiser and ITC where he donned various responsibilities in sales, trade marketing and brand management areas. His association with Samara started in 2010 with pharmacy chain – Guardian Lifecare, where he was the CEO before moving to food services sector within Samara portfolio. He was the CEO of Pizza Hut business at Sapphire foods during its early integration phase. Currently he is the CEO of Paradise Biryani, Hyderabad – the largest Biryani player in the country with presence across 10 cities and growing.
Gautam holds an MBA degree from Indian institute of Management (IIM), Lucknow and also received his B. Tech. degree from the Indian institute of Technology (IIT), Delhi.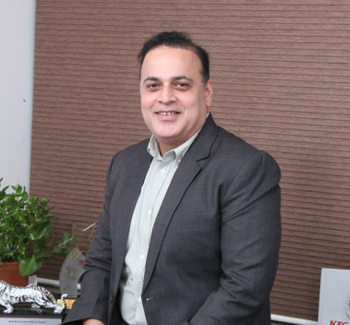 A Hotel Management graduate, Deepak started his career as a Team Member, and grew to hold several senior positions for over 2 decades, across Domino's Pizza (Jubilant Food Works), Fun Multiplex (Essel Group), with his last assignment being COO at Café Coffee Day. At Sapphire Foods, he steered growth for Pizza Hut Business as CEO since 2015 before taking over the mantle of Chief Executive Officer for KFC Business in 2019.
In his leisure time, you will find him on a cricket pitch or behind the wheel for a long drive.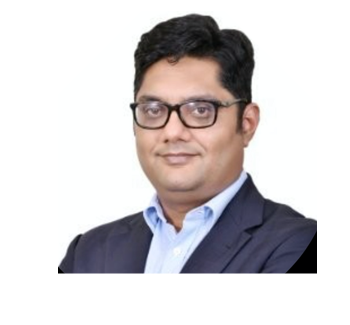 Supratim joined More Retail in July 2019. He has 20 years across buyouts and business transformation assignments at India Equity Partners ($ 350 million India focused private equity fund), Kearney and KPMG. He led the buyout, transformation and eventual sale of businesses in the logistics and consumer products sectors in India. Specifically led the turn-around of an express logistics business, partnering with the executive leadership team, to drive 3x revenue growth in 6 years and EBITDA loss of -9% inn 2012 to +9% EBITDA in 2018. The company was eventually sold the business to Samara Capital at a 7x multiple of invested capital.
Supratim brings a unique combination of experience with turning around private equity owned businesses and first principles-based problem-solving approach through extensive use of technology and analytics.
Supratim has done his Master's degree in Finance and Market graduating from the founding batch of the Indian School of Business, Hyderabad.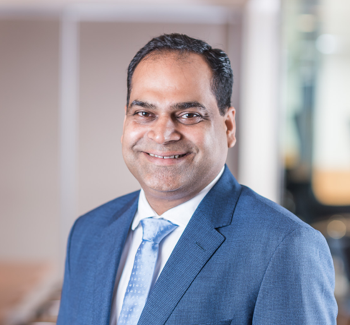 Ganesh has been the CEO of SMT since 2013. Prior to this, he has held the position of CFO and Strategy Head in SMT. He is credited with making SMT a global name to reckon with in the stents industry and emerging as the leading stents company of India.
Ganesh is currently also the President of the Indian association of Medical Stents Manufacturers. He has cross-cultural as well as global exposure in medical devices, life sciences, chemical and financial services industry.
Ganesh holds an MBA degree from the Washington University in Saint Louis, USA and is also a Company Secretary from Institute of Company Secretaries of India.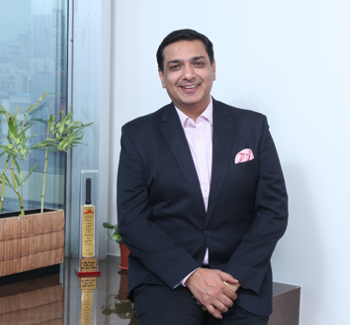 A Hotel Management graduate, Vikrant has been associated with major hospitality brands such as The Park, Hyatt, Taj and Marriot International for nearly 2 decades. At Sapphire Foods, he successfully led Operations at Karnataka, Kerala & West India Markets for KFC before leading the Pizza Hut Business in India as Chief Operating Officer.
He enjoys Golf, EDM & Trekking. He is also passionate about giving back to the society and is closely associated with an NGO called Round Table India.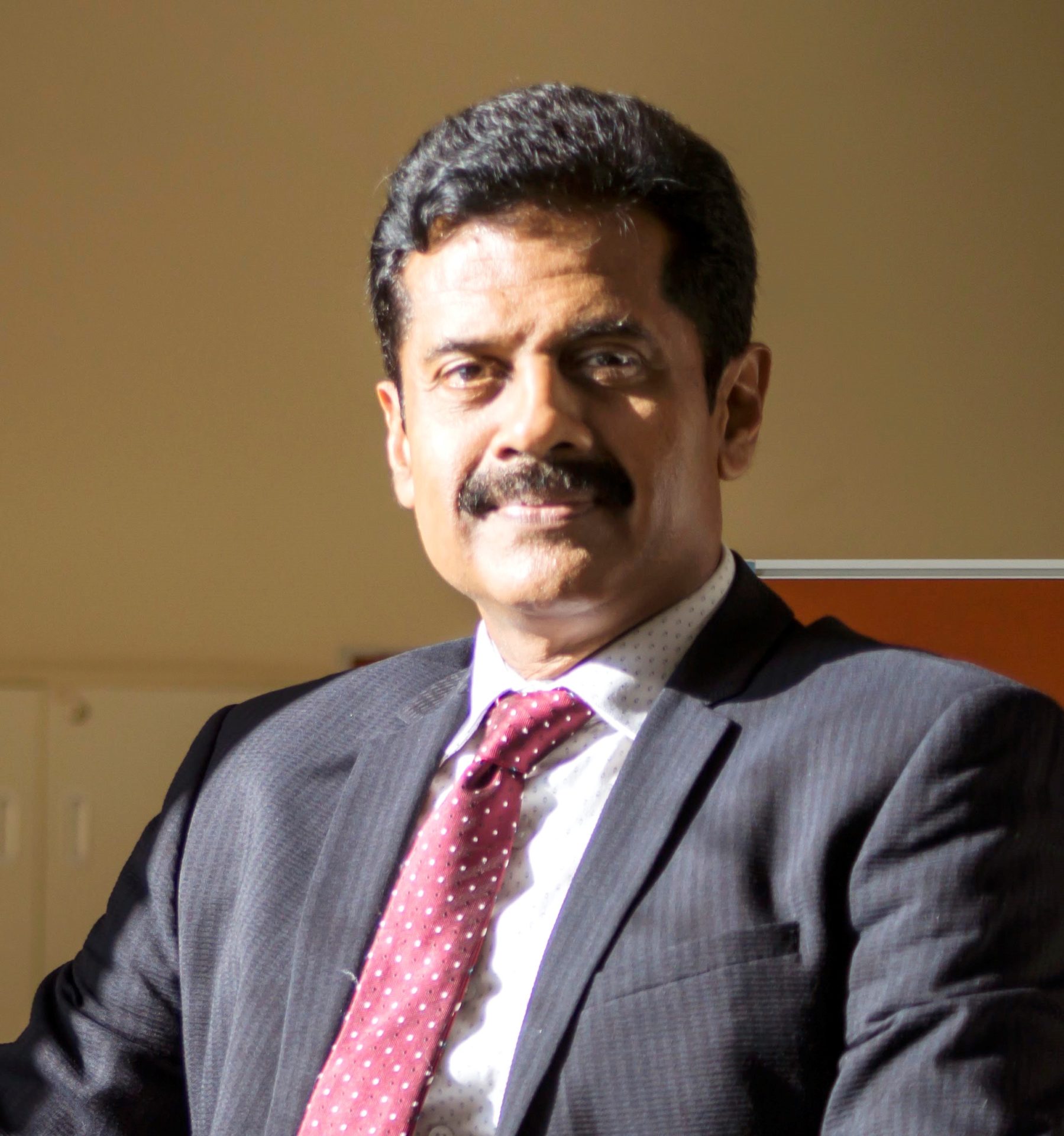 Vasanth Kumar is a Senior Advisor at Samara Capital since Jan 2021 and advises multiple portfolio companies. He was earlier Managing Director of Lifestyle International till June 2020 and headed Lifestyle and Home Centre formats in India.
Prior to that till 2018, as Executive Director of Max Fashions India, Vasanth has conceptualized and led the brand's aggressive growth plans since its inception in 2005. Max is now the largest omni-channel mono brand in the Value Fashion segment with close to 400 stores across 120 cities.
Vasanth also conceptualized Easybuy retail format, a home-grown value apparel concept for Tier II cities in India in 2015 and mentored it to become profitable. Easybuy is distributed across 100 exclusive stores and Spar Hypermarket shop-in-shops in the country.
Prior to 2005, he spent a decade with Madura Garments (marketing premium brands such as Louis Philippe, Van Heusen and Allen Solly) and has successfully established Peter England as one of the largest selling apparel brands. He has also worked with Hindustan Unilever Limited (HUL) in Sales and Marketing early in his career.
Vasanth was recognized amongst the "TOP 100 Retail Icons over the past 25 years" by IMAGES in 2019. He had also been awarded "Retail Professional of the year" by CMAI in 2015 for his contribution to the outstanding growth of Max Fashion India and also got "Retail Leadership" award at Indian Retail Congress in April 2016.
Vasanth is a certified "CEO Coach" (from CFI) and a "Team coach" (Marshall Goldsmith SCC). He is also a "Business Model Coaching" practitioner (Bruce Hazen).
Vasanth is a B.E from Anna University (CEG), has an M.Tech from IIT , Chennai and a MBA in Marketing & Finance from XLRI, Jamshedpur.
Rajiv has joined Lotus as the Executive Director since Nov-19 and is currently in charge of the P&L for domestic business and overall strategy for the company.
He has 30+ years of experience in pharmaceuticals & medical devices industry.
Prior to joining Lotus, Rajiv was the Chief Sales and Marketing Officer at Healthium Medtech. During his stint, he oversaw the successful exit of ownership from TPG to Apax Partners.
He has held various leadership roles at Pfizer, Bristol Myers Squibb, Eli Lilly & Wanbury. He has led the entire sales & marketing operations with P&L responsibility across Acute & Chronic segments like Diabetes, Oncology, Cardiology, Virology, Hormone therapy & Critical Care teams.
Rajiv holds a diploma in Business Management and Marketing from NMIMS.
Tarun joined SMS in January 2021. He has 18 years of professional experience in Corporate Strategy, Business Development, Strategic Marketing, Business Management and Company Management across the Geographies of India & the Middle East.
He has spent nearly 14 years in the Facility Services / Building Management domain ; with extensive expertise in Mechanical, Electrical and Control Systems (as well as Managed Services) that make buildings (commercial, industrial and residential) healthy, safe, secure, sustainable and cost effective (productivity, operational efficiency, energy efficiency).
Prior to this current role, he was the Chief Executive Officer for Writer Corporation's Relocations Business.
Tarun is an MBA from SIBM, Pune and a B.E (Electrical) from Pune University.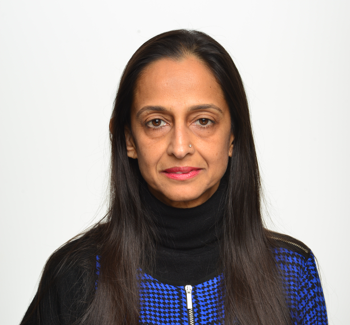 Rubina Toorawa, is a Fellow of the Institute of Chartered Accountants in England and Wales and holds a BSc (Hons) from the University of Manchester. She has over 30 years' experience in accountancy, auditing, tax and consultancy. She specializes in fund structuring, set up and administration. She also serves as a director of global business companies and investment funds. She is currently the Chief Operating Officer of SANNE Mauritius. Prior to joining SANNE Mauritius
in March 1999, she was a Senior Manager with PricewaterhouseCoopers (Mauritius), with particular exposure in the financial, textile and tourism sectors, including management of overseas projects financed by international financial institutions such as the World Bank. She had previously worked for KPMG (Manchester) for 6 years, where she specialized in the Banking and Finance sector and Value for Money audits.
Dilshaad Rajabalee is a Fellow of the Association of Chartered Certified Accountants (FCCA) of UK. She majored in Human Resource Management at the University of Mauritius and also holds a Diploma in Public Relations. She has also completed an LLB Honours programme with the University of London. Dilshaad is an Associate Director at SANNE Mauritius, and is leading a team of nearly 20 people, managing a portfolio of companies which include collective investments schemes,
closed-end funds, investment holding companies and trusts. She is also involved in fund structuring and set-ups. As part of her scope of work, she sits on the Board of global business license companies. Prior to joining SANNE Mauritius in April 2003, Dilshaad was in the Audit and Assurance Team of PricewaterhouseCoopers Mauritius. She handled audits mainly in the fields of telecommunications, health, tourism, manufacturing, services and financial services sector.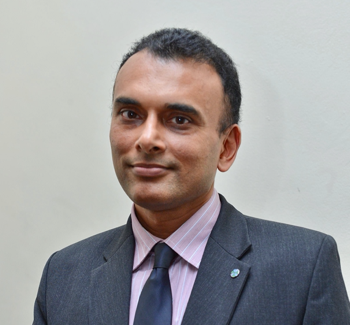 Imrith Ramtohul is Senior Investment Consultant at Aon Hewitt Ltd. Previously, he worked for Mauritius Union Group, where as Senior Investment Manager, his team was responsible for managing investment assets of nearly Mauritius Rs 8 billion. He has also held positions at subsidiaries of South African banking groups Rand Merchant Bank and Nedbank and at the Stock Exchange of Mauritius. He currently serves on the board of Innodis Ltd, a listed company involved in
food production and distribution. He is also a member of the Investor/ Consultant Subcommittee of Global Investment Performance Standards (GIPS). Imrith has more than 19 years' experience in the financial services sector. He holds the Chartered Financial Analyst designation and is a fellow of the Association of Chartered Certified Accountants UK (FCCA). Imrith graduated from the University of Cape Town with a Bachelor of Business Science (Honours) degree.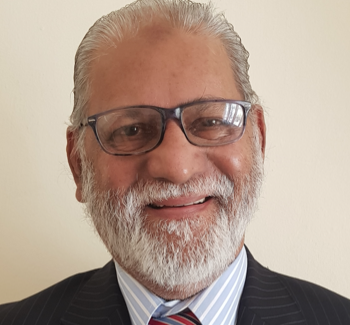 Moussa Taujoo is a retired fellow Chartered Certified Accountant and has been serving as board member of Samara Capital since December 2012. Prior to that, he was the Director of Audit of Mauritius (and as such CEO of the Government Audit Office) for 13 years. He also spent about 5 years with UNICEF (initially as a Regional Auditor, subsequently as Senior Internal Auditor at its New York office). He was Chairperson of the Board of Auditors for the audit of SADC institutions
from 1997-98 to 1999-2000. Recently, he has also served as a Deputy Commissioner of the Independent Commission against Corruption in Mauritius.
Since 2008, he is the Chairperson of the Audit Practice Review Panel of the Financial Reporting Council, a regulatory body for the accounting and auditing profession in Mauritius.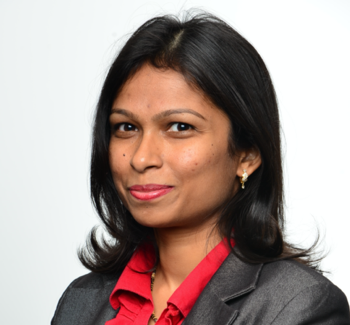 Sateeta Jeewoolall-Jessoo is a Fellow of the Association of Chartered Certified Accountants, UK and a Bachelor of Science in Economics (Honours) from the University of Mauritius. She has been serving as a board member of Samara Capital since November 2015. She is an Associate Director at SANNE Mauritius. At SANNE Mauritius, she headed a group responsible for administration and accounting of Private Equity Funds and global business companies for several years, and then joined their Onboarding and Structuring team. Prior to joining SANNE Mauritius in September 2003, she
was with PricewaterhouseCoopers (Mauritius) in the Audit department. Over the years, she has developed in-depth knowledge of the financial services sector coupled with practical know-how on the operations, regulatory and compliance aspects for global business entities.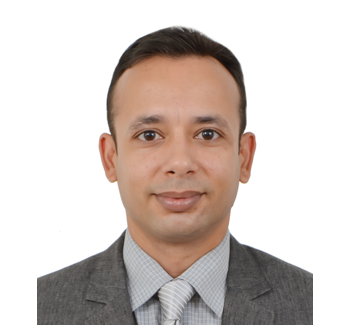 Mudit Verma has experience in financial services industry and has worked in family Industrial business as owner and operator. He has been serving on the board of Samara Capital since January 2012. As a Director of Samara Capital, he has been involved in various aspects of investment management and portfolio related work across multiple industries. He has done his business education from Canada.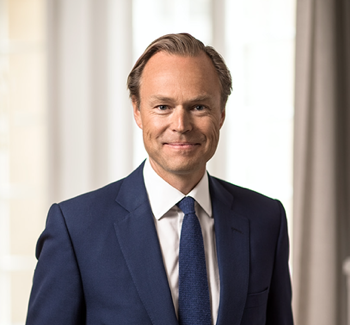 Fredrik Stenmo has over 20 years of investment experience in investment banking, leverage finance, public and private equity. Fredrik has been serving on the board of Samara Capital since December 2019. Fredrik is the Chairman and CEO of Celox Group, a large single-family office, the Chairman of ORESA, an investment company focused on the CEE region, and the Chairman of Medicover, a healthcare provider listed on the Stockholm Stock Exchange. Prior to joining Celox Group, he was a partner at FSN Capital, a private equity firm focused on the Nordic countries. Before joining FSN Capital he worked at BancBoston Capital and SEB. Fredrik holds a Master of Laws and a degree in Business & Finance from Lund University, Sweden.